Token of Trust automates time consuming PACT Act compliance tasks so you can focus on growing business.
Our PACT Act solutions help businesses selling:
Vapor products
Nicotine e-juice
CBD, Delta 8 THC and hemp products
Tobacco, cigarettes and cigars
Offload your PACT Act compliance to the experts.
Licensing & Registration
Get licensed and registered to sell vapor products.
PACT Act Reporting
Prepare, maintain, and submit your ongoing state PACT Act reports.
Excise Taxes
Collect real-time excise taxes and checkout and prepare excise tax reports to state, county, and municipal jurisdictions.
Age Verification
Verify the age of your customers and maintain due diligence records.
Hear what our customers say about us…
"Token of Trust is great because they help protect us against fraud and helps us stay in compliance with laws relating to our company and the products we ship."
Cream City Vapes (Milwaukee, WI)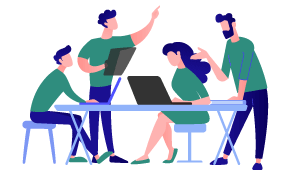 Case Studies
Discover how Token of Trust has empowered businesses similar to yours by exploring our impactful case studies. Gain valuable insights into the real-world benefits we've delivered and envision the possibilities for your own success.
View all case studies